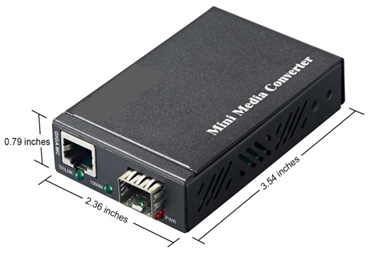 The MX Series Mini Media Converter can convert signals between RJ-45 Gigabit Ethernet connections and singlemode fiber optic.

The Media Converter 1 RU 19" chassis is capable of housing up to 12 mini media converters. You can start with a single media converter, and grow to 12 Media Converters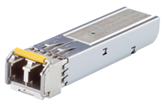 SFP Transceivers are designed for use in Gigabit Ethernet and to provide an IEEE-802.3z compliant link for 1.25/2.5Gbps short or long reach applications.